Use common sense to maintain your Upper Cervical Alignment Correction to prevent any interruption in the body's natural self healing process.
Maintaining your Upper Cervical correction
Feel free to
Use your neck and head in the normal range of motion
Use your legs when lifting heavy objects, keeping your back as straight as possible
Avoid strenuous activity
Sleep on your back or side
Have your doctor check your body balance and alignment periodically
Try to avoid
Sleeping on your stomach
Using your head to raise or turn your body
Holding the phone nestled between your head and shoulders
Reaching or straining
Jerking or turning your head rapidly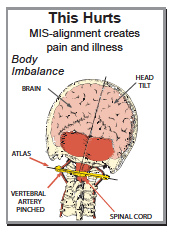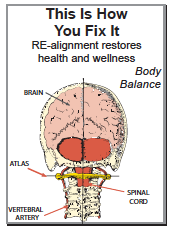 Also keep in mind…
Twisting and turning your head too far, rolling your head, or tilting it too far backwards will not help maintain your correction.
Do not let anyone pull, twist, or crack your neck. It could alter your correction formula.
Along with proper exercise, nutrition, and rest, we want to increase the quality of your life as much as your body and common sense will allow.
If you fail to maintain your alignment correction, re-visit your Upper Cervical Doctor to restore the body's natural self-healing process.